22 Foot Rock Climbing Wall - Rockwall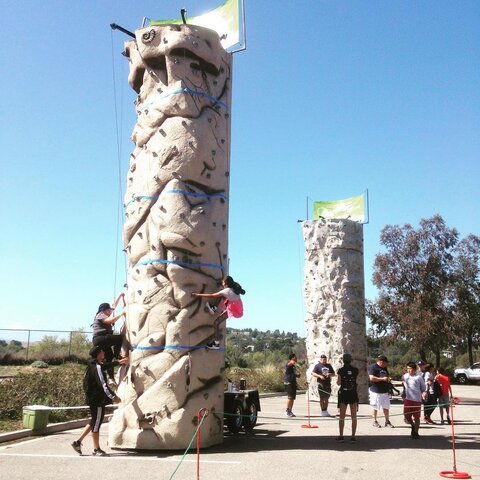 $1,095.00
Please call to reserve this item.

Description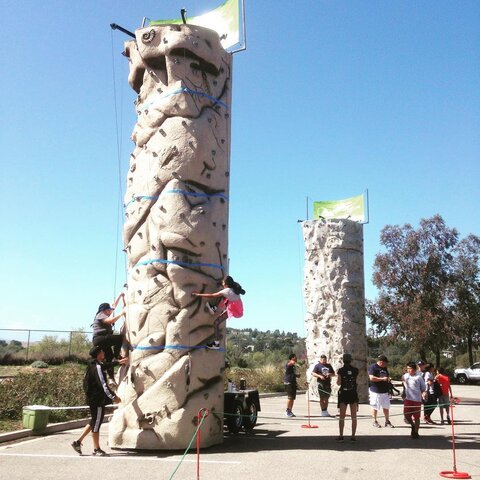 $1095 2 hour rental (Each Additional Hour $250)
Introducing our thrilling 22 Foot Rock Climbing Wall - the ultimate adventure for your next event! Whether you're hosting a birthday party, corporate team-building activity, or school carnival, our Rockwall will provide an exhilarating experience for climbers of all ages and skill levels.
Standing an impressive 22 feet tall, our Rockwall features various challenging routes and realistic rock-like holds, designed to mimic the thrill of outdoor rock climbing. With its sturdy construction and state-of-the-art safety features, you can rest assured that your guests will have a secure and enjoyable climbing experience.
Our trained staff will be on-site to guide climbers, ensuring their safety and providing tips and techniques for a successful ascent. We prioritize safety above all else, with a comprehensive harness system and safety mats to cushion any falls.
Not only does our Rockwall offer an exciting physical challenge, but it also promotes teamwork, problem-solving, and self-confidence. Climbers will push their limits, conquer their fears, and celebrate their achievements as they reach new heights.
Renting our 22 Foot Rock Climbing Wall is a hassle-free experience. We take care of the delivery, setup, and takedown, allowing you to focus on enjoying your event. Our team will work with you to determine the best location and setup for the Rockwall, ensuring a smooth and seamless experience for all participants.
So, why settle for ordinary entertainment when you can provide an extraordinary adventure? Book our 22 Foot Rock Climbing Wall today and watch as your guests embark on an unforgettable climbing experience that will leave them with lasting memories.