26 Foot Rock Climbing Wall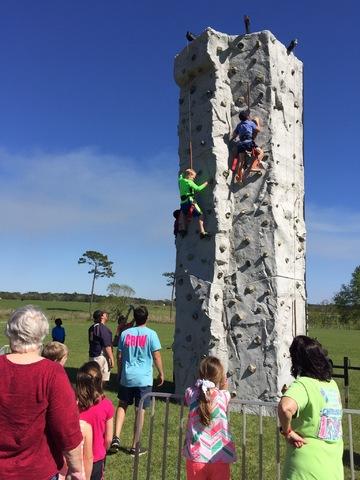 $1,295.00
Please call to reserve this item.

Setup Area: 10x10x30
Actual Size: 10x10x24
Monitors: 2
Description
Price $1295 – 2 Hour Rental. (Each additional Hour $250)
Introducing our 26 Foot Rock Climbing Wall, the ultimate addition to any outdoor event or recreational space! This impressive rock wall stands at an impressive height of 26 feet while providing a thrilling and challenging experience for climbers of all skill levels. Constructed from durable and high-quality materials, this rock wall is built to withstand the elements and heavy use. The textured climbing surface provides a secure grip and the safety features, including a safety harness and automatic belay system, ensure a safe and enjoyable experience for all climbers. Whether you're hosting a corporate event, school carnival, or backyard party, the 26 Foot Rock Wall is sure to be a crowd-pleaser. It's a great way to promote fitness, teamwork, and confidence while providing a unique and exciting activity for your guests. So why wait? Add our 26 Foot Rock Wall to your next event and watch as your guests reach new heights and make lasting memories. Price $1295 – 2 Hour Rental. (Each additional Hour $250)

This is our 26 Foot mobile rock climbing wall. Never climbed? No problem. This rock wall includes 4 stations from easy to hard.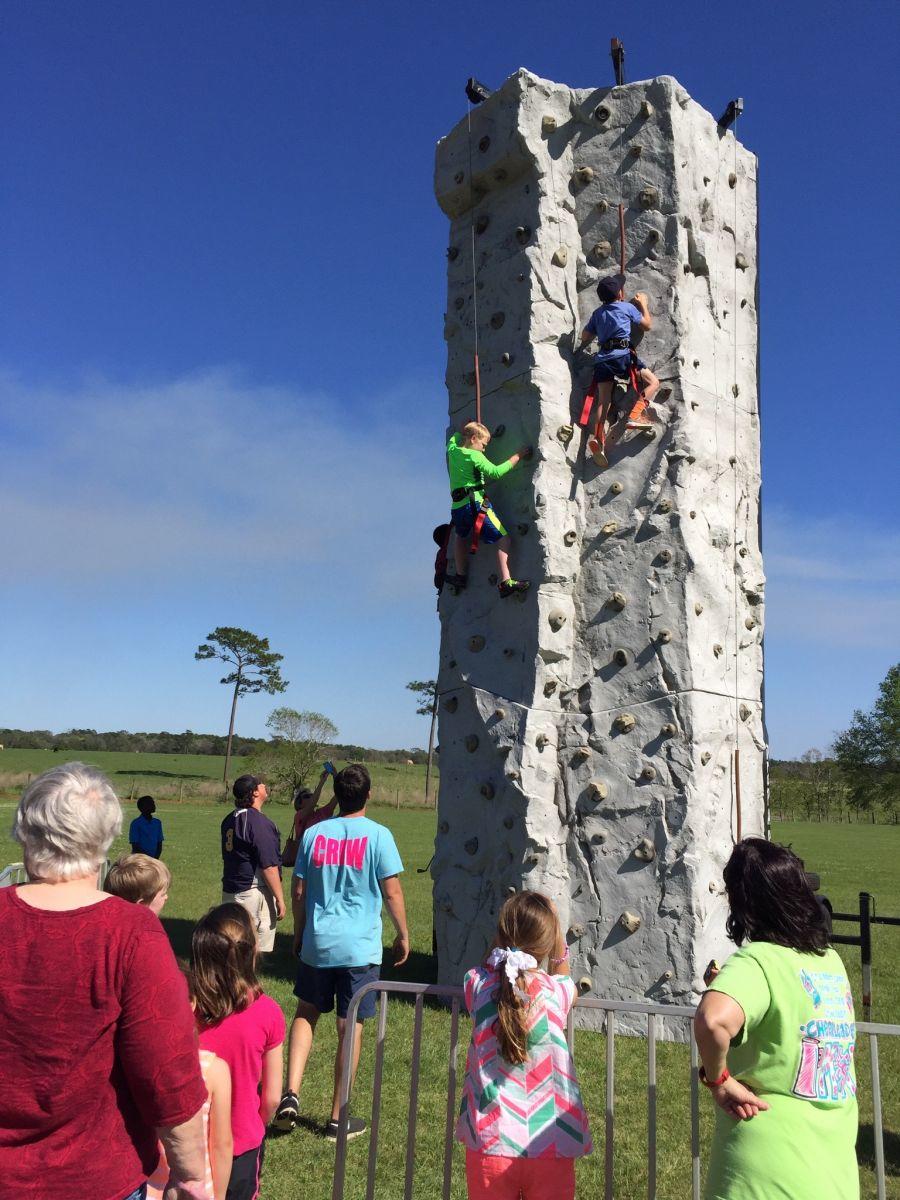 Introducing our thrilling and challenging 26 Foot Rock Climbing Wall Rental! Perfect for adrenaline junkies and outdoor enthusiasts, this towering structure will bring excitement and adventure to any event.
Standing at an impressive 26 feet tall, our rock climbing wall offers a realistic and authentic experience for climbers of all skill levels. With various routes and difficulty levels, participants can test their strength, agility, and problem-solving skills as they ascend to new heights.
Safety is our top priority, and our rock climbing wall is equipped with state-of-the-art safety features. From harnesses to trained staff members, we ensure a secure and enjoyable experience for everyone involved.
Our rock climbing wall rental is suitable for a wide range of events, including corporate team-building activities, school carnivals, festivals, and birthday parties. It provides a unique and interactive element that will keep guests entertained and engaged throughout the day.
Not only does our rock climbing wall provide an exciting challenge, but it also serves as a visually stunning centerpiece. Its vibrant colors and impressive height will attract attention and create a buzz among attendees, making your event the talk of the town.
Booking our 26 Foot Rock Climbing Wall Rental is simple and hassle-free. Our friendly and professional team will handle all the logistics, including delivery, setup, and takedown, allowing you to focus on enjoying your event.
So, if you're looking to add an exhilarating and unforgettable experience to your next event, look no further than our 26 Foot Rock Climbing Wall Rental. Get ready to reach new heights and create lasting memories for you and your guests!