45 Foot Radical Rampage Water Obstacle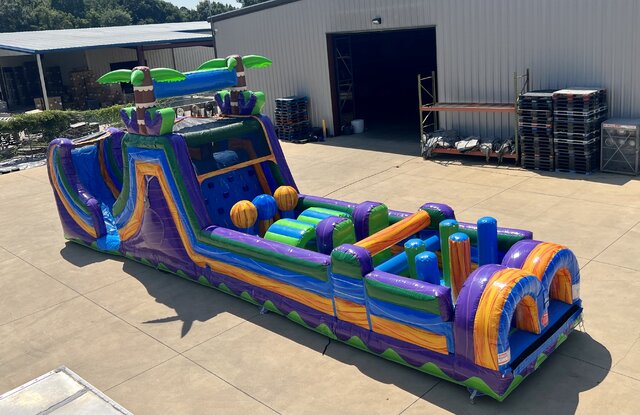 Description
Introducing the 45 Foot Radical Rampage Water Obstacle, the ultimate adrenaline-pumping experience for water enthusiasts of all ages! This thrilling inflatable obstacle course is designed to take your water adventures to new heights.
With its impressive length of 45 feet, the Radical Rampage offers an exhilarating challenge that will test your agility, strength, and determination. As you make your way through the course, you'll encounter a series of exciting obstacles, including climbing walls, slides, tunnels, and even a giant ramp that will launch you into the air before plunging back into the refreshing water below.
Constructed with durable and high-quality materials, the Radical Rampage ensures a safe and enjoyable experience for everyone. Its vibrant colors and eye-catching design will instantly attract attention and create a buzz at any water park, resort, or backyard party.
Whether you're hosting a summer event, planning a team-building activity, or simply looking to add some excitement to your poolside fun, the 45 Foot Radical Rampage Water Obstacle is the perfect choice. Get ready to make a splash and create unforgettable memories with this thrilling water attraction.