Animal Farm Playland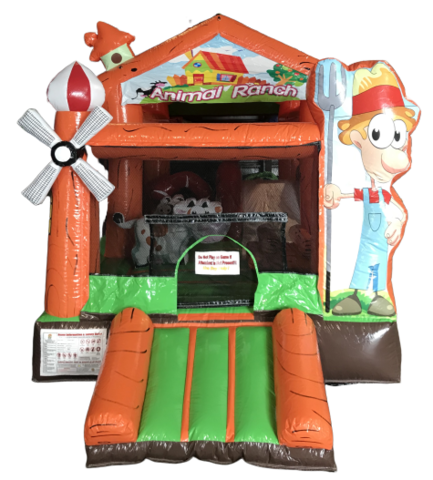 Description
This is our Animal Farm Playland. This is so cute in person and perfect for the smaller ones. It features several farm animal popup's inside and a small slide. The netting all the way around the unit allows for a perfect view of your child at all times. Super fun and super cute in person!
If you're planning a party or event for small children and looking for a fun and engaging activity, consider renting the Animal Farm Playland! Our inflatable playland features a variety of adorable and friendly animal characters, including cows, chickens, pigs, and more, all designed to stimulate the imagination and creativity of young children. Our playland rentals are perfect for birthday parties, school events, and other special occasions, providing a safe and enjoyable play area that children will love. At Eastern Shore Infatables and Pensacola Inflatables, we offer a wide range of party rental options, including the Animal Farm Playland, to make your event a success. Contact us today to rent the Animal Farm Playland and bring a smile to the faces of young children at your next event!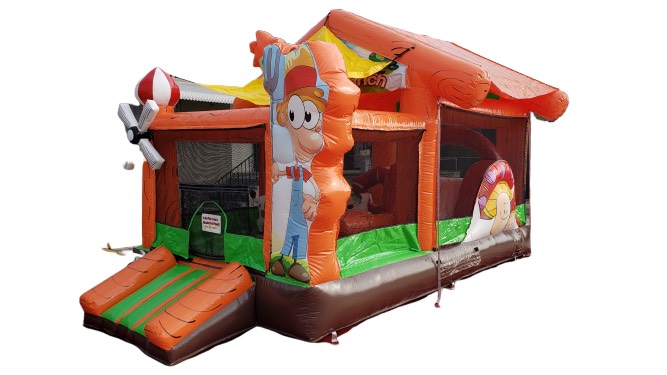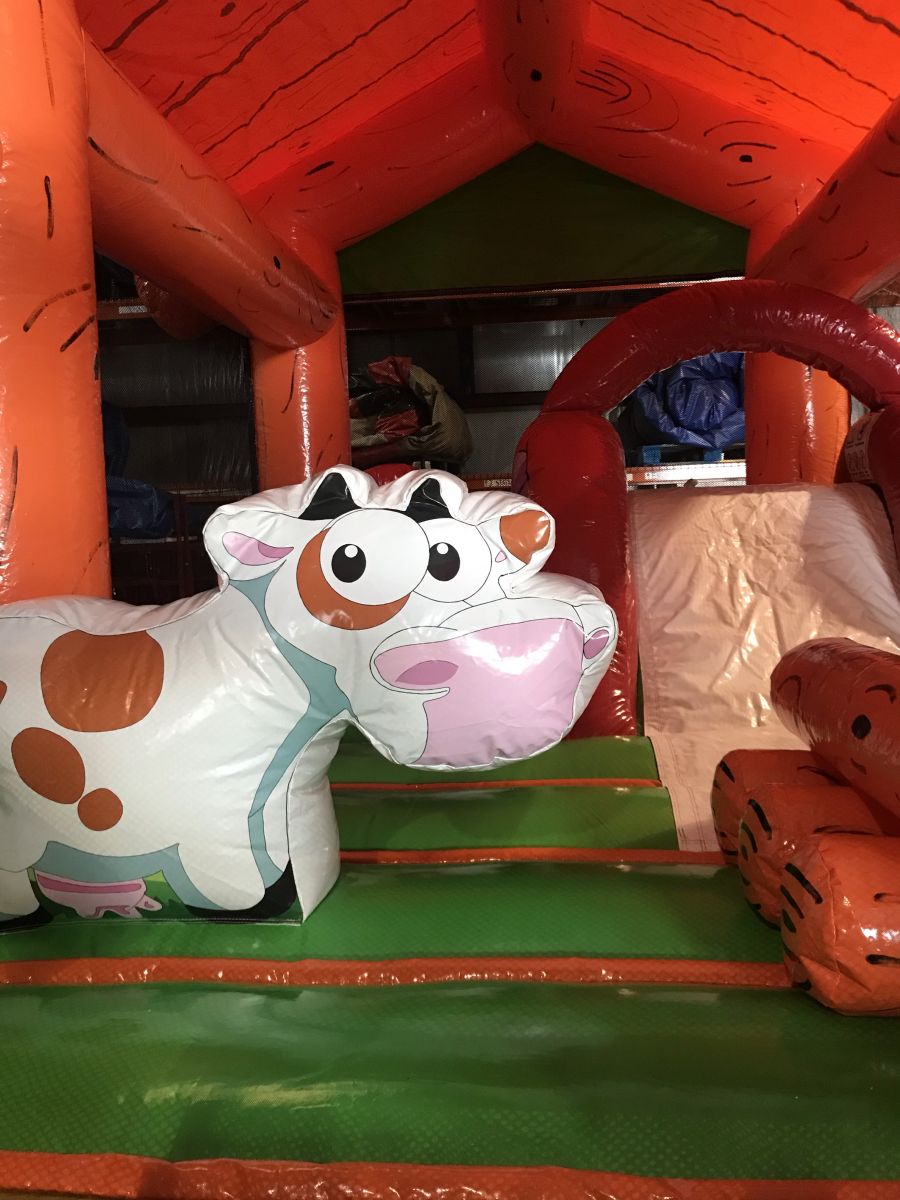 Welcome to Animal Farm Playland, the perfect place for your little ones to have a fun and educational experience with animals! Our playland features a variety of interactive activities that will keep your children entertained for hours.
The playland is designed to resemble a real farm, complete with a barn, animal pens, and even a vegetable garden. Kids can pet and feed friendly animals such as goats, rabbits, and chickens, and learn about their different behaviors and needs. They can also ride ponies and donkeys, and even milk a cow!
For the adventurous ones, we have a giant bouncy castle shaped like a barn, and a thrilling slide that goes down a haystack. There are also games and puzzles that teach children about farm life, such as sorting vegetables and matching animal sounds.
Our playland is perfect for children aged 2 to 8, and we offer birthday party packages that include private access to the playland, decorations, and a special visit from our friendly farm animals. Come and visit Animal Farm Playland for a fun and educational experience that your children will never forget!