Ballistic Swing Carnival Ride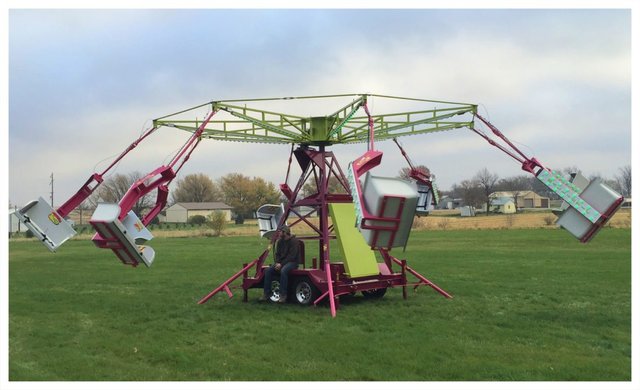 $1,750.00
Please call to reserve this item.

Description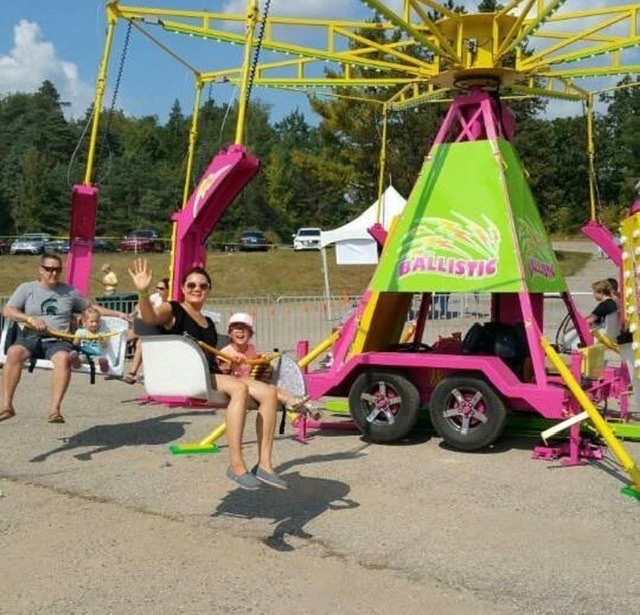 If you're looking for a thrilling carnival ride rental for your next event, consider the 16 person Ballistic Swing. This exciting ride is perfect for both kids and adults, accommodating up to 16 riders at once. With its colorful and eye-catching design, the Ballistic Swing is sure to attract attention and create excitement at any event. Our team at Eastern Shore Inflatables and Pensacola Inflatables is dedicated to providing high-quality equipment and exceptional customer service to ensure that your event is a success. Contact us today to book the 16 person Ballistic Swing carnival ride rental and make your event one to remember!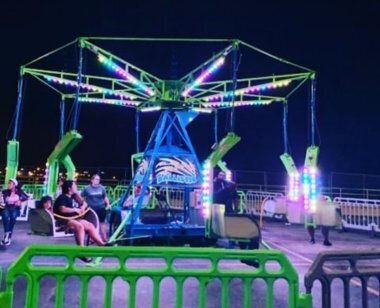 The Ballistic Swing Carnival Ride is the perfect addition to any amusement park or carnival. This thrilling ride takes riders on a high-speed adventure, swinging them in a eye blistering circle of joy. With its eye-catching design and impressive height, the Ballistic Swing is sure to draw a crowd and provide an unforgettable experience for all who dare to ride. The ride is built with safety in mind, featuring secure restraints and a sturdy structure. Don't miss out on the chance to add the Ballistic Swing to your attraction lineup and give your guests a ride they'll never forget!