Jumbo Tricycles rental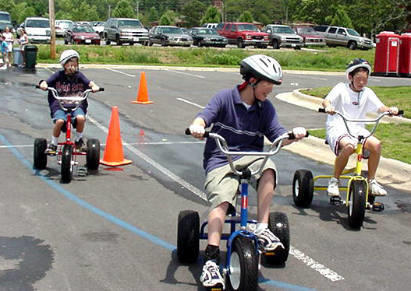 Description
These jumbo adult tricycles are the coolest trikes in town. They are perfect for a company picnic, corporate event, or school carnival. The trikes are suitable for anyone 4'11" to 7' tall! Comes with 3 TriCycles and orange cones to lay out race track.

Our Jumbo Tricycles are the perfect addition to any event or party! These tricycles are designed for adults and children alike, with a sturdy frame and comfortable seating. The oversized wheels make for a smooth ride, and the adjustable seat ensures a comfortable fit for riders of all sizes.Whether you're hosting a corporate event, birthday party, or family gathering, our Jumbo Tricycles are sure to be a hit. They provide a fun and unique way for guests to compete and get some exercise at the same time.
Contact us today to reserve your Jumbo Tricycles and add some excitement to your next event!