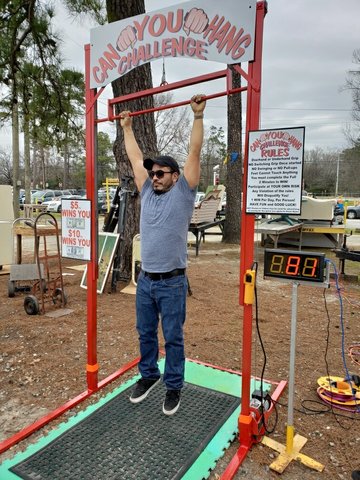 The "Can You Hang" Challenge
This is our "Can You Hang Challenge"! Contestants step up to the bar and are lifted 6 inches off the ground. The timer starts, we play pump up music in the background (ie Eye of the Tiger) and if they can hold on for 120 seconds they Win! It sounds mundane but this attraction is a real attention getter and fun for all. Its as fun to watch and cheer as it is to try to beat the clock.
This is a 2 hour rental and we provide an attendant to operate.